Where is the Mac Hash Key?
A Public Service Announcement for our hash-less readers.
---
Trying to locate the # hashtag key on your Mac and can't find it? You have come to the right place. Read on for the simple instructions for using and locating the hash key on an Apple keyboard.
To use the hash symbol on a UK or European keyboard: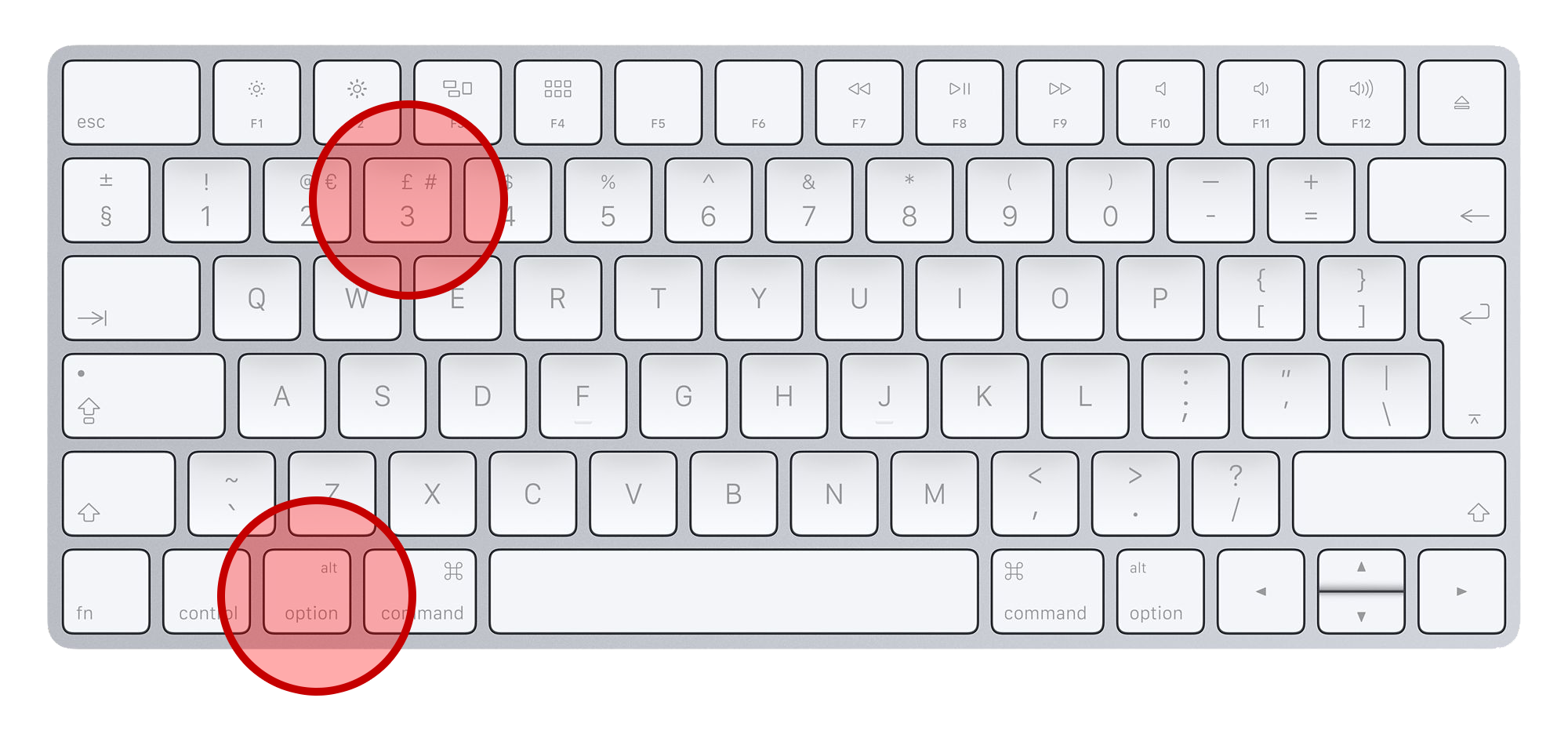 Hold down
option
and press 3
---
---
Watch a video on how to find the hash key on a Mac.
The story behind the missing hash symbol, hashtag or number key
The hash key or (also known as the number sign or the sharp or pound sign) is a common symbol, yet a number of international Mac keyboards omit this key. Simply pressing alt and 3 at the same time will insert a # hash symbol into your text in any application. This shortcut will work with all versions of Mac OS X whether you have a Macbook, Air or an iMac.
In most cases Apple has decided to replace this key with a symbol of the local currency. For instance in the UK a £ pound sterling sign is there, in other European countries a € Euro sign has been substituted.
The hash key is most often used to denote numbers or in reference to the telephone keypad. In our modern times the symbol can be found on many street addresses, in many computer programming languages and as a topic "hashtag" tag on Twitter. In engineering circles, the pound sign followed by 'per square inch' is used to describe pounds per square inch. You can read more about the number sign and its history on Wikipedia.
Get the MacHash News iOS App - Free!

Now that you've found the hash key, now you also know where to find the latest Apple news with the MacHash News app for iPhone & iPad.
MacHash for iOS delivers the latest Apple news from the web's top sites in one app.
Recommended iOS Apps
MacHash is your up to the minute Apple news source. It's a content discovery engine that continuously delivers the latest Apple, Mac and iOS headlines from the web's best sources.